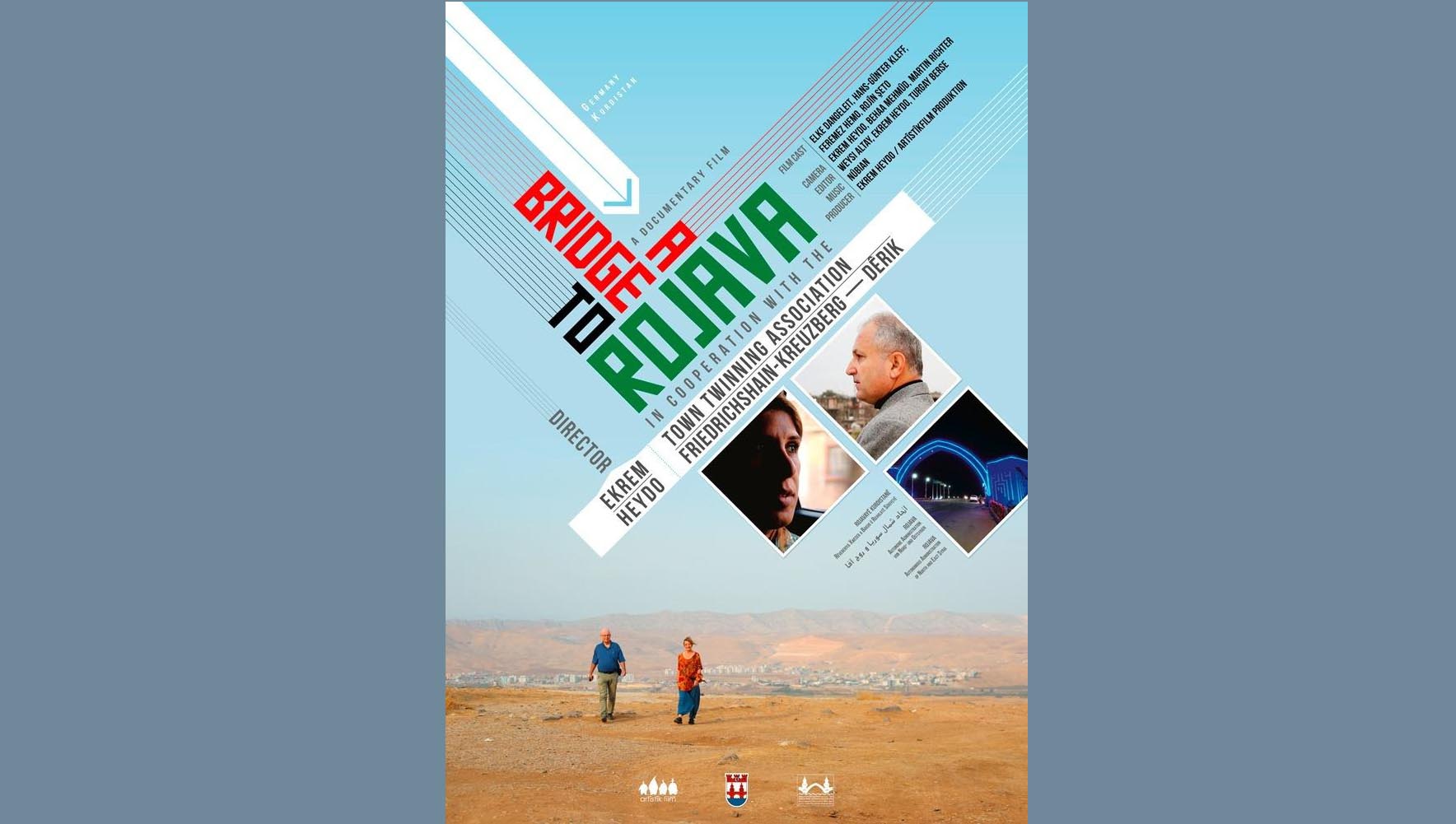 At the 12th Kurdish Film Festival in Berlin, the premiere of the documentary film "A Bridge to Rojava" by Kurdish filmmaker Ekrem Heydo took place on 16.10.2022 in front of an audience of around 200 people.
"A Bridge to Rojava" is about the emergence and development of our twinning association and its projects. It also shows the everyday life of the people in northern and north-eastern Syria and the omnipresent threat from the Turkish army and its Islamist auxiliaries.
The film accompanies our members Elke and Guenter, co-founders of the twinning association, on a trip to the Kurdish-majority north of Syria, also known as Rojava, in 2018. In order to prepare the signing of Germany's first town twinning with a north-eastern Syrian city for the multicultural Berlin district of Friedrichshain-Kreuzberg, they meet the co-mayors of the city of Dêrik, which consists of the dual leadership of Co-Mayor Feremez Hammo and Co-Mayor Rojin Ceto. Based on the work of the town twinning association and the Berlin delegation's trip to Syria, the film paints a picture of the situation in north-eastern Syria and vividly shows the challenges faced by the local people.
The film will soon be available with English, Kurdish and Arabic subtitles.
Organisations or other groups interested in screening the film can contact us at info@staepa-derik. org or the director at ahidou@yahoo.de. If necessary, the director and protagonists of the film are also available for subsequent panel discussions.