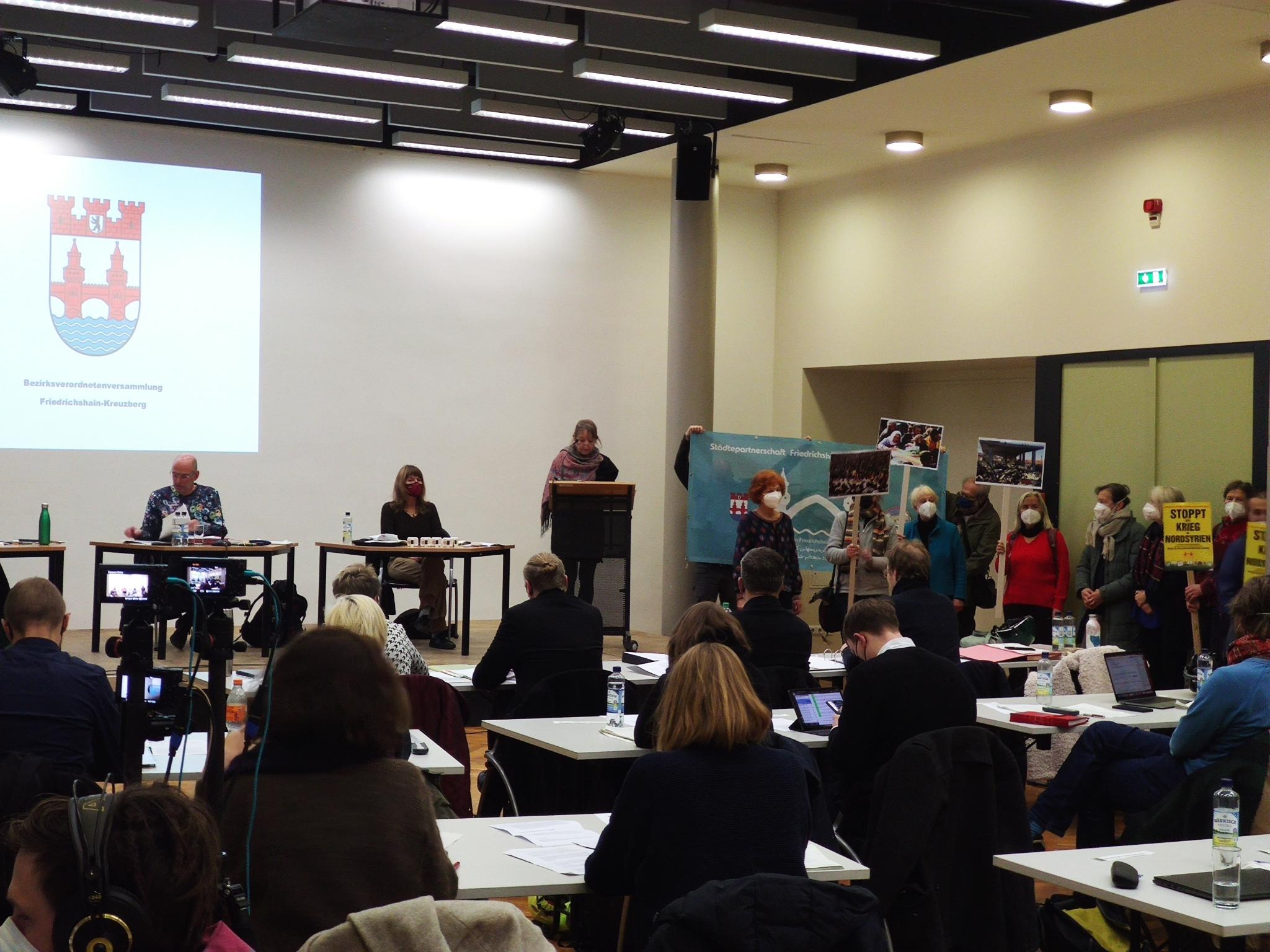 With a large majority, the Friedrichshain-Kreuzberg District Assembly (BVV) passed a resolution on 30 November 2022 condemning Turkey's war actions against the civilian infrastructure in the vicinity of our twin town Dêrik, which violate international law, and expressing its condolences to the relatives of the 11 dead.
Fears about the Mobile Clinic
The BVV shares our fear that the Mobile Clinic could also become a target of attack and assured us of continued support in our efforts to improve living conditions in and around Dêrik.
On the occasion of the adoption of the resolution, some of our members made clear the consequences of the Turkish attacks with banners and photos during the meeting.
One minute's silence for the victims
With a joint minute's silence, the delegates said goodbye to the victims and showed sympathy with the relatives. The migration policy spokesperson of DIE LINKE read out the names of the victims and concluded her speech with a wish for the deceased: "May the earth be light to them".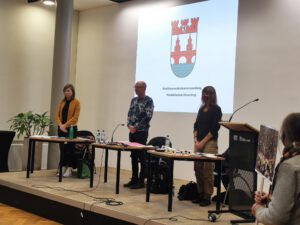 We thank the district delegates of Friedrichshain-Kreuzberg for their solidarity with our twin city !